THỐNG KÊ TRUY CẬP
TRANG CHỦ
» Bản tin Tiếng Anh
---
VietNamNet Bridge – The Ministry of Education and Training (MOET) has released a list of four bans that primary schools must follow in an effort to ease the workload on students.
... Xem thêm
VietNamNet Bridge – The Ministry of Education and Training (MOET), in an effort to ease excessive amount of homework for students, has prohibited teachers to hold after-school classes. But many instructors have ignored the ban.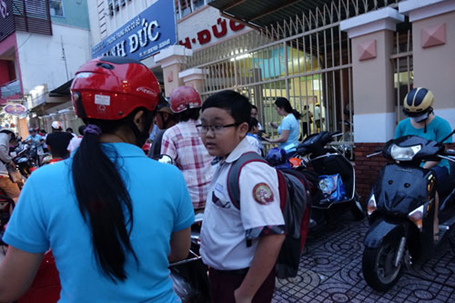 ... Xem thêm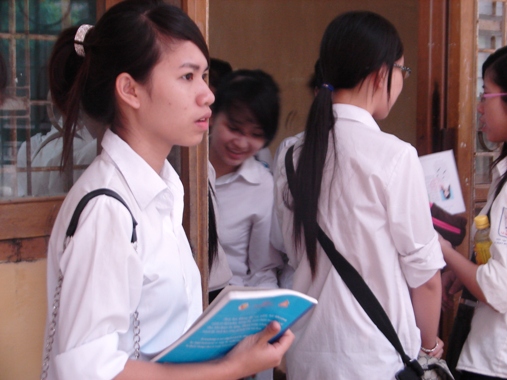 Students feel uneasy about unfamiliar way of raising exam questions
VietNamNet Bridge – The decision by the Ministry of Education and Training (MOET) on shortening the duration of the philology exam to 120 minutes, and a warning about the new method of raising exam questions, have put high-school students on tenterhooks.
When teachers scold, curse and beat students
VietNamNet Bridge – Educators and parents now feel worried as more and more video clips show the rude behaviors committed by teachers towards students.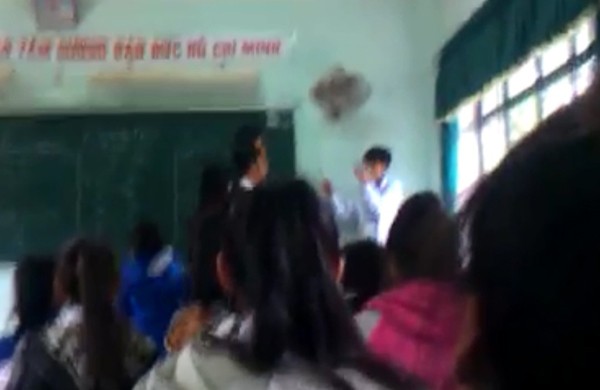 "Your parents are so evil-starred because they have such a cheeky son like you", "You are so ill-bred", "Why cannot you open your eyes to what I teach you?"
– the words were uttered from a teacher, who, at the same time, slapped students repeatedly on their faces. These scenes were seen in a 3-minute video clip filmed secretly in a classroom in Hanoi showing four male students standing before the class and getting a ruthless scolding from a teacher. The video clip has raised anger among netizens, who commented that the slang words must not be used by a teacher, especially when he was at school. The teacher is Nguyen Dinh T, 27, of the Bac Giang-based Dong Kinh people founded High School at a school's branch in Hanoi. L, the manager of the branch, affirmed that beating students must not be the education method applied at school.
"Teacher T lost his temper at that moment and committed such a ruthless behavior," L said. "We on January 11, 2014
...
Xem thêm
Vietnam folk music recognized as cultural heritage
HCMC – Don ca tai tu, a genre of folk music popular in southern Vietnam, has been recognized by UNESCO as an intangible cultural heritage of humanity. Katherine Muller-Marin, representative of UNESCO in Vietnam and head of UNESCO Office in Hanoi, handed an Intangible Cultural Heritage of Humanity certificate for Don ca tai tu to Vietnam at a ceremony held last night at HCMC's Reunification Palace.
During the ceremony, organized by the Ministry of Culture, Sports and Tourism, artists from 21 provinces and cities nationwide performed this folk music to entertain audiences.
The ministry announced a national action plan to protect and develop this art as pledged with UNESCO.
Don ca tai tu has been present in the southern part of the country for over 100 years with many historical vicissitudes. Therefore, the urgent task is to promote its values and transfer it to the younger generation, according to Dang Thi Bich Lien, Deputy Minister of Culture, Sports and Tourism.
UNESCO earlier recognized seven other
...
Xem thêm